Sources: wattsupwiththat.com

According to the Danish Meteorological Institute, Arctic temperatures are currently below 238K (-35.15 degrees Celsius or -31.27 degrees Fahrenheit)

That is more than five degrees below normal (the green line) and the lowest reading since 2004. The slope of decline has also recently been quite sharp, dropping from 252K on January 1, a drop of 14 degrees in 22 days.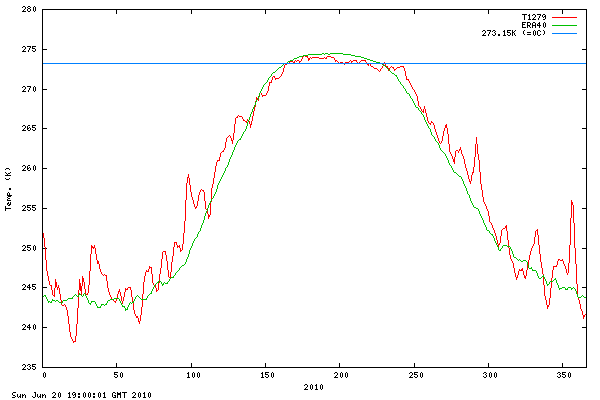 The last time temperatures were this low in the Arctic was in February, 2004, where the 80N temperature reached 236K.

For an interactive view, showing historical data see: